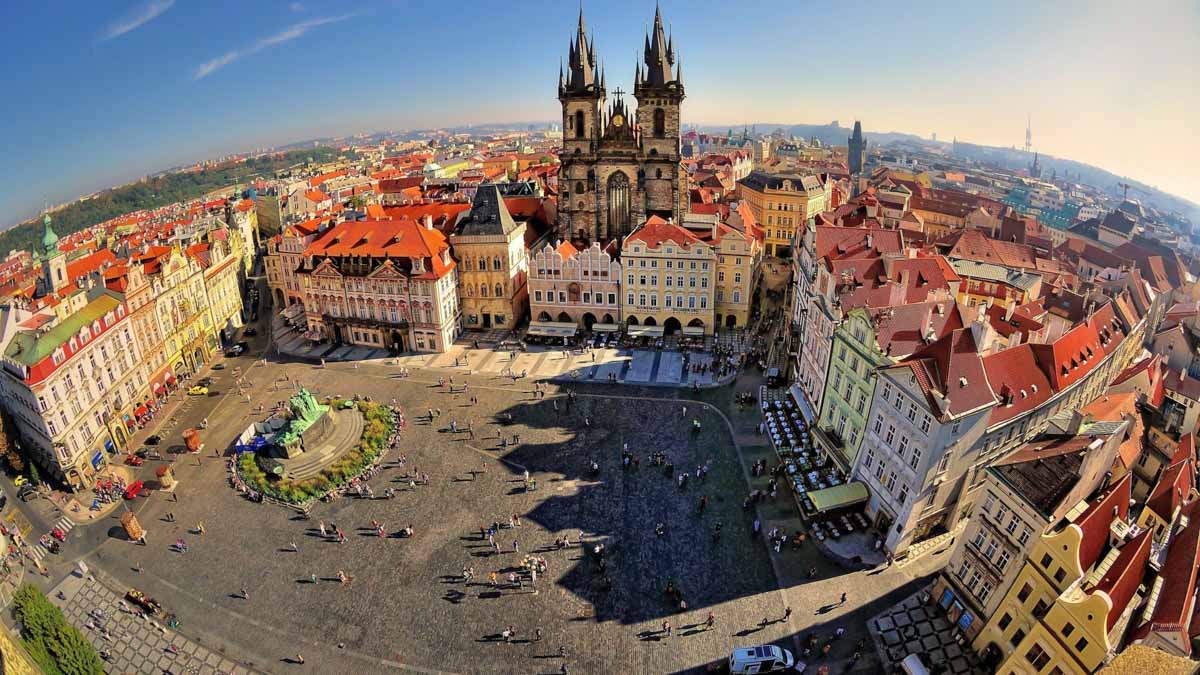 What are the prices in Prague? I would say, that today it is probably one of the most affordable cities throughout Europe. That's why I suggest having a closer look at the prices, costs, fees and all other money issues, before you start planning your trip to the capital of Czechia.
In this article we will find out how much it costs to travel to Prague in 2018. We'll give you the answer on the question what are the prices in Prague for:
Food in cafes and restaurants, street food, fast food;
Products in stores;
Prices for transportation;
Hotels/hostels;
Tickets to museums and attractions;
Services;
To rent or to buy a flat;
Mobile;
Entertainment;
Salaries.
What are the prices in Prague for Food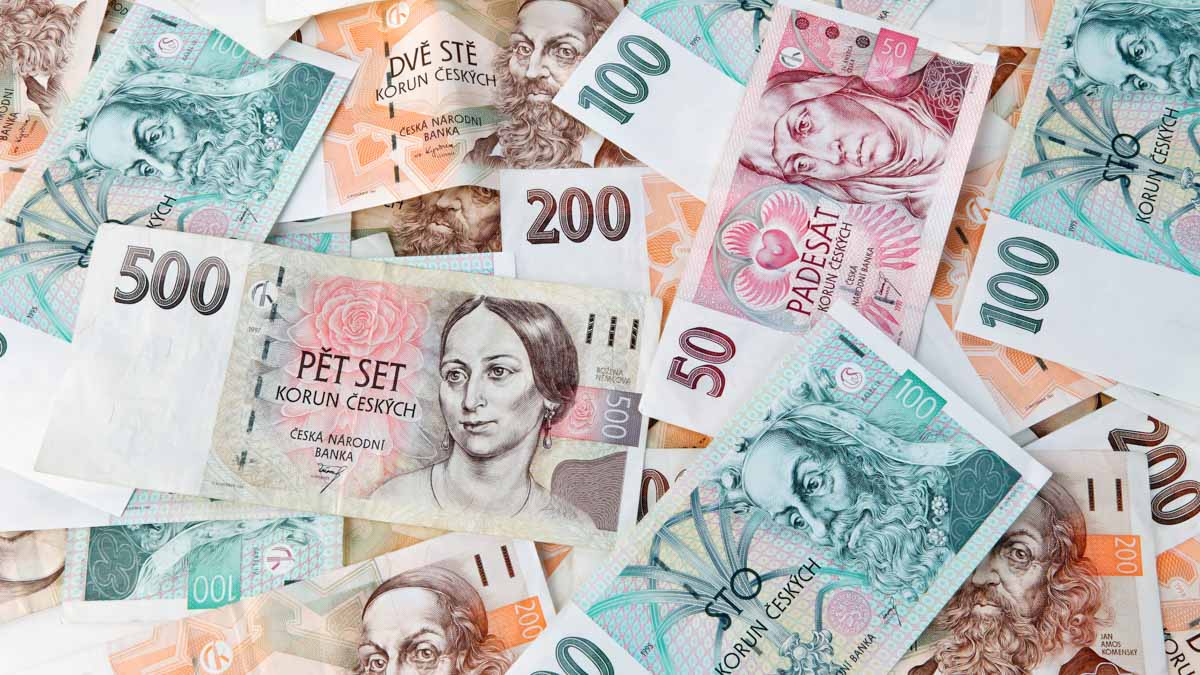 Prices in restaurants and cafes depend on its level. Let's take into account affordable cafes, pubs, restaurants for a budget tourist first. In general, food in Prague is not expensive. For example: approximate price for a breakfast is about 1,5-4 EUR. If you are going to stay in a hotel, often it is already included in the price.
As for the lunch, most cafes and restaurants offer lunches from 3 to 7 EUR. The dishes of Czech national cuisine are big and nutritious. For instance, business lunch usually includes a good set of meals: main course, salad, dessert and a drink. Dinner at a tourist restaurant costs 8-10 EUR and more.
Breakfast
There are quite a number of places where one can have a proper breakfast in Prague. In local Czech cuisine this type of food doesn't have anything special. That's why chefs in cafes and bistros combine products to make breakfast look and taste interesting. Porridges, pancakes, soups, eggs, salads, sandwiches and of course good coffee — these are a few things you will find for breakfast in Prague cafes.
Lunch
Lunch time in Prague is fantastic! I love to eat in the middle of the day in one of numerous places. You don't have to go to the city centre to dine lunch menu. Almost all the places try to attract people with good choice of food and very fair prices. Usually locals pay about 120-200 CZK, which makes (5-8 EUR) for a proper meal. It can either be Czech, Italian, Chinese, Vietnamese or any other food. So asking a question: what are the prices in Prague for business lunch, now you have a clear reply. The start of serving is at 11 a.m. and continues till 3 p.m.
Where to have lunch in Prague:
Potrefena Husa (chain of restaurants);
Lokal (chain of restaurants);
Tanker (restaurant with a view);
restaurants in Karlin neighborhood (there are plenty of them).
Dinner
If with breakfast and lunch everything is quite clear, dinner in Prague is much more complicated. The main reason is the variety of places to go. They are numerous with different prices. If you are a first time tourist and eat meat, you will have to taste the top Czech meals like: pork ribs, pork knuckle (pork knee), beef tartar, duck, svickova with dumplings and many others.
The portions are big, therefore sometimes it is enough to have a one pork knee and mixed salad for 2 people. The prices in Prague for a dinner start with 250 CZK (10 EUR) and stretches till 750 CZK (30 EUR) per person. Good places to have dinner in the cetre of the city are:
Kozlovna (chain of Czech restaurants);
Hybernia;
Portefena Husa with best pork ribs;
Louvre;
Hospoda v Lucerne;
Bredovsky dvur.
Luxury dinner in Prague
If you would like to have a special dinner with you girl/boy friend, wife or husband, there are places for such an event. Most of the variants I list below are close to high cuisine and some of them are listed in the Michelin guide as recommended in Prague. Consequently the prices for food and drinks will be higher than in the rest of the places. But you will have a perfect service, tasty food and probably an amazing view.
U Prince
La Degustation
Le Grill
Spices Restaurant & Bar
OBLACA Restaurant (in Zizkov TV tower)
Street food in Prague
Street food is also very popular in our city. Every year more and more markets and points open. Local chefs offer great variety of street delicious yummies for quite cheap prices. Of course the biggest choice you will find at Christmas Markets or Easter Markets. Have a look at the prices:
Pizza 35 CZK per piece;
Potato chips 35 CZK per piece;
Ice cream 28 CZK;
Lemonades 55 CZK;
Coffee 60 CZK;
Hot wine 50 CZK;
Burger 150-200 CZK;
Sausage 50-60 CZK;
Beer 40-50 CZK.
Czech beer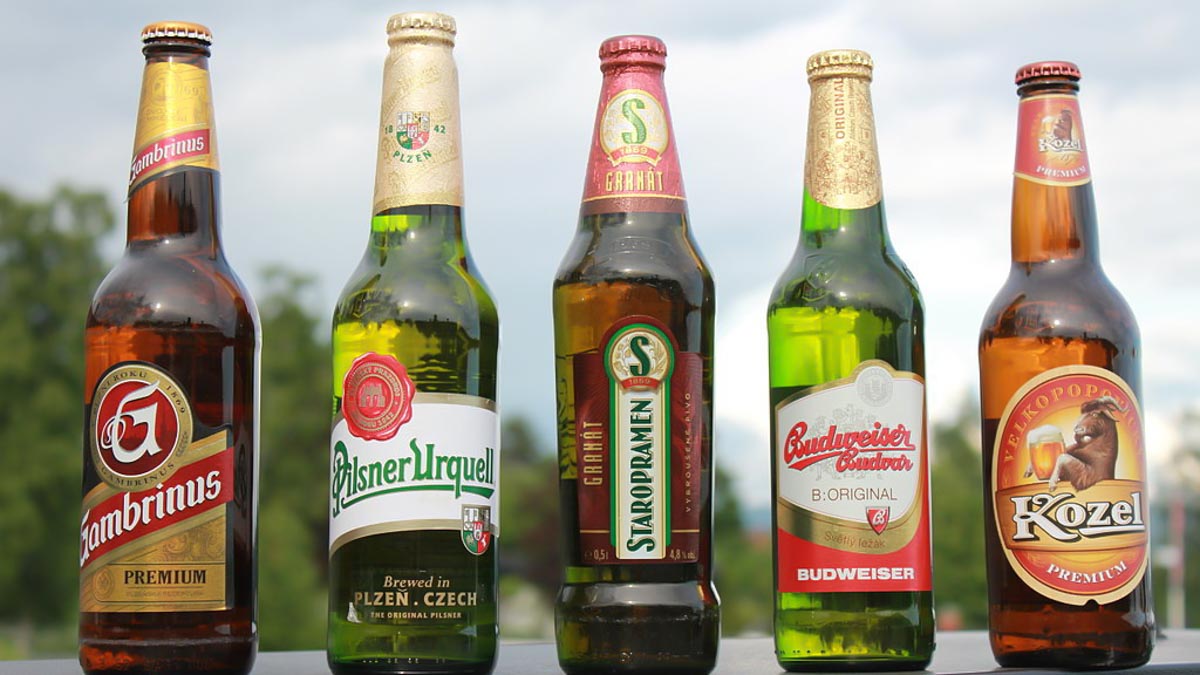 Prices for beer in Prague vary depending on its sort and on the pub. Draft beer costs from 0,5 to 1.5 EUR (25-50 CZK) per 0.5 liters. You can have a beer everywhere. It is light, tasty, and yes, beer is cheap.
Pilsner Urquell = 25 – 50 CZK;
Budweiser Budvar = 25 – 40 CZK;
Gambrinus = 18 – 35 CZK;
Kozel dark = 25- 50 CZK;
The price depends on where you buy a beer. Shops with bottled beer are cheaper, bars with tank beer are fresher and tastier, thus more expensive.
If you are staying in a hostel or apartments you may cook at home.
Prices for food in stores:
Chicken 29.90 CZK per kg;
Milk 14.90 CZK per liter;
Oil 22.90 CZK per 250g;
Ground coffee 99.90 CZK per kg;
Oranges 20 – 30 CZK;
Apples 20 – 30 CZK;
Cabbage 20 – 30 CZK;
Potatoes 12 – 15 CZK;
Bread 20 – 30 CZK;
Sausage rolls 12 CZK;
Whole grilled chicken 80 CZK;
Frankfurters 80 CZK;
Sour cream 25 CZK;
10 eggs 40 CZK;
1 Liter of juice 35 CZK;
Water 1.5 liter 13 CZK;
Wine 0.75 liters 70-250 CZK;
Becherovka 180 CZK.
Transport costs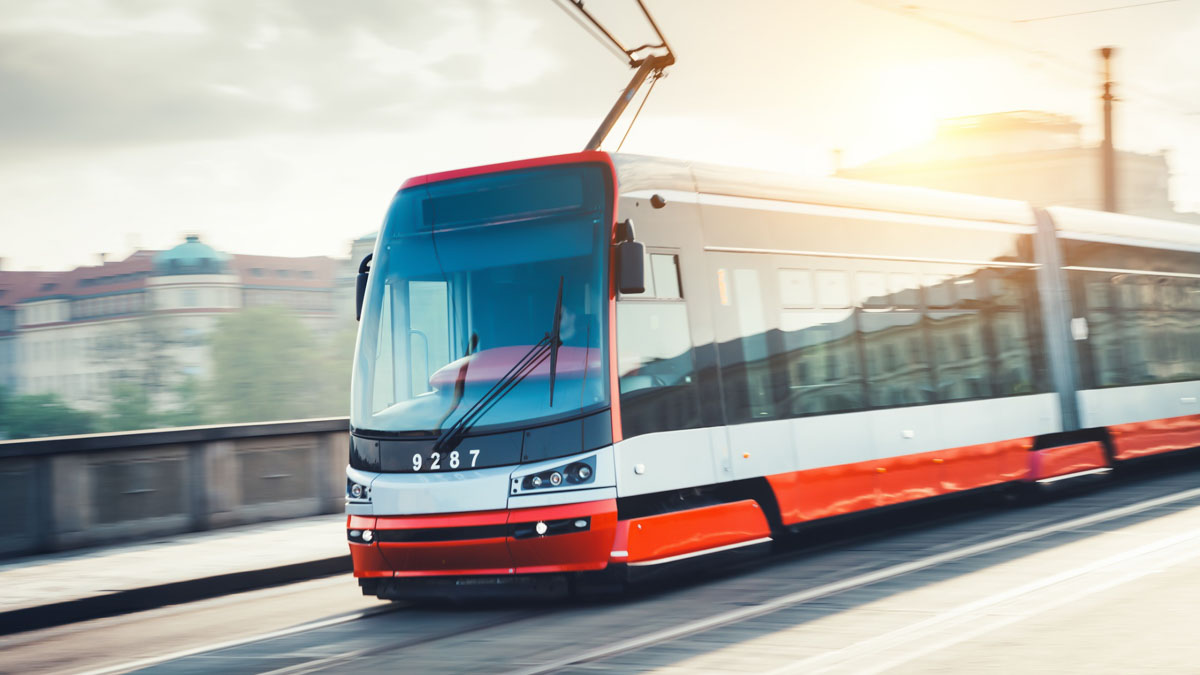 There are many ways of how to get around the city of 100 spires. If you are a tourist and love to walk, then you don't bother yourself with any transport, but for transfers from and to the airport. The city centre of Prague is quite compact and easy to walk. Though there are some hills to conquer.
But for walking you may use either public transport, rented cars, UBER (not taxi) or bikes for rent.
Public transport
There is a big article I wrote about Public Transport in Prague which will help you to understand how to use it in right way with no fines and problems. What are the prices in Prague for this service? They are very cheap.
Monthly ticket 22 EUR (550 CZK);
Three-day ticket (72 hours) – 12 EUR (310 CZK);
One day ticket – 4 EUR (110 CZK);
90 minutes – 1 EUR (32 CZK);
30 minutes – 1 EUR (24 CZK).
Tickets are valid for all types of transport.
UBER TAXI TRANSFER
I always say, that the worst people you may meet in Prague, but for those how change money in the streets, are the taxi drivers. Therefore just avoid taxi and use UBER. Big articles about the reasons why you can find with the following link:
But if by chance you get into a taxi car, here are the price for taxi in Prague:
Boarding 40 CZK (1,5 EUR);
price per km – 23-25 ​​CZK (1 EUR).
Rental car

Another good means of transport in Prague, especially if you plan to travel around the country as well, is a car. Today one of the best places, where to get a car is Prague airport. Have a look at a very detailed manual of how to rent a car in Prague. What are the prices in Prague for car rental?
Opel Corsa – 16 EUR;
FW Golf – 19 – 25 EUR;
FW Polo – 22 EUR;
For full insurance without a franchise – 9,5 EUR.
But the most reliable and comfortable way to get around the city, for example from the airport to your hotel is a transfer. With the search form below you will have a chance to book in advance a car of the size you need. Type in from where and to which place you need to get and the system will count and share further instructions.
Reliable and comfortable transfer from and to airport in Prague

Hotels and hostels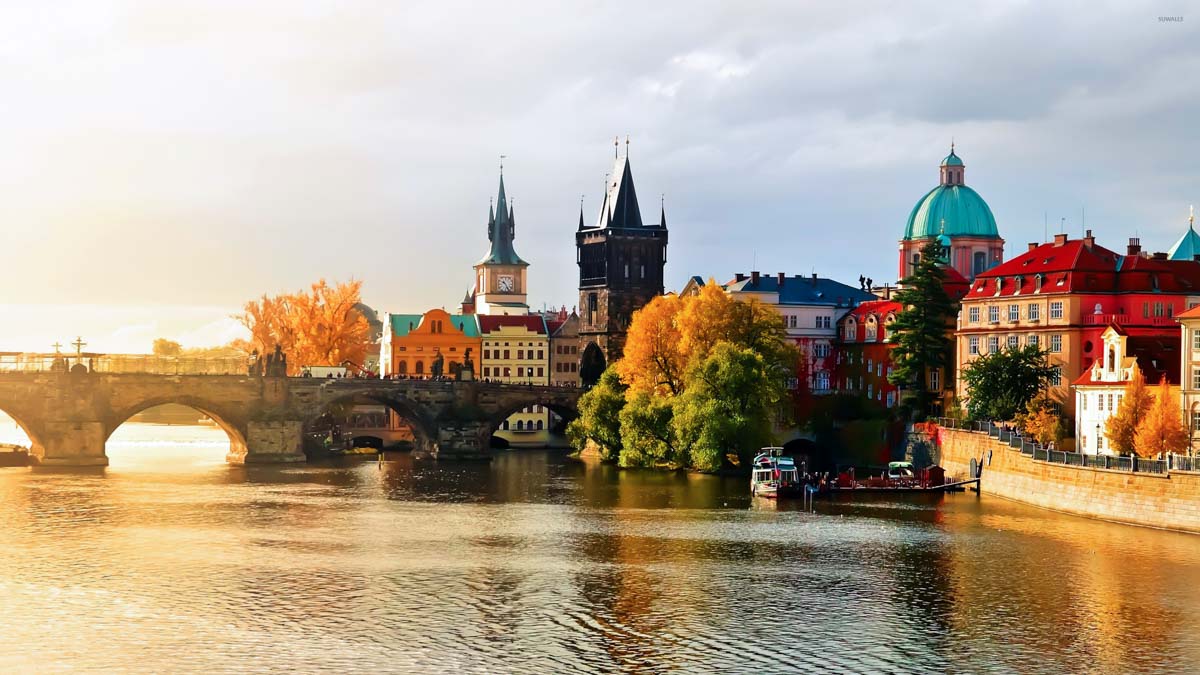 What are the prices in Prague for hotels? They start with cheapest 10-15 EUR per night in a shared room and stretch till 800-1000 EUR for a single luxury room in One Room Hotel for example. But to find the best place to stay in Prague according to your budget and preferences I sincerely recommend to read carefully the article I've made up, which is called how to book a room in Prague. There you will find the answers to all your question about where to live in the Czech capital.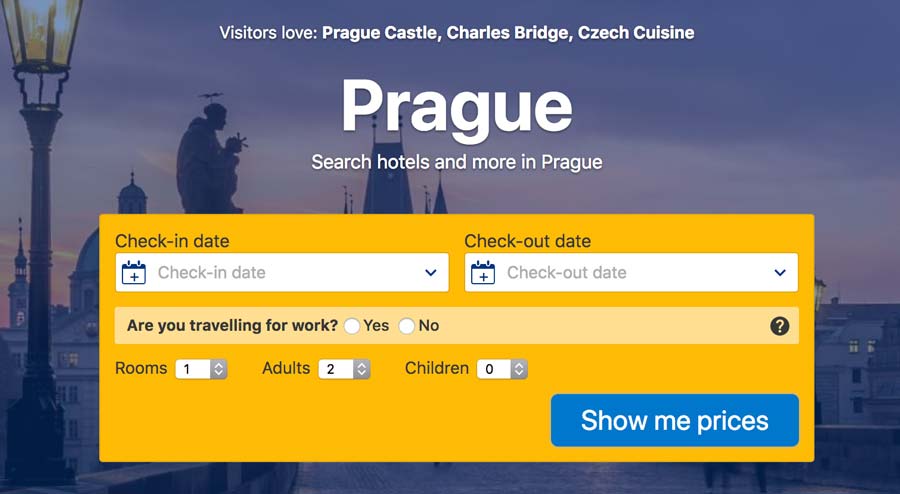 Entertainment
There are numerous ways of how to have fun in Prague. Recently, the industry of entertainment grew a lot and today the market is full of offers. I have looked through the most interesting and essential either for tourists and for expats planning to move to the Czech capital.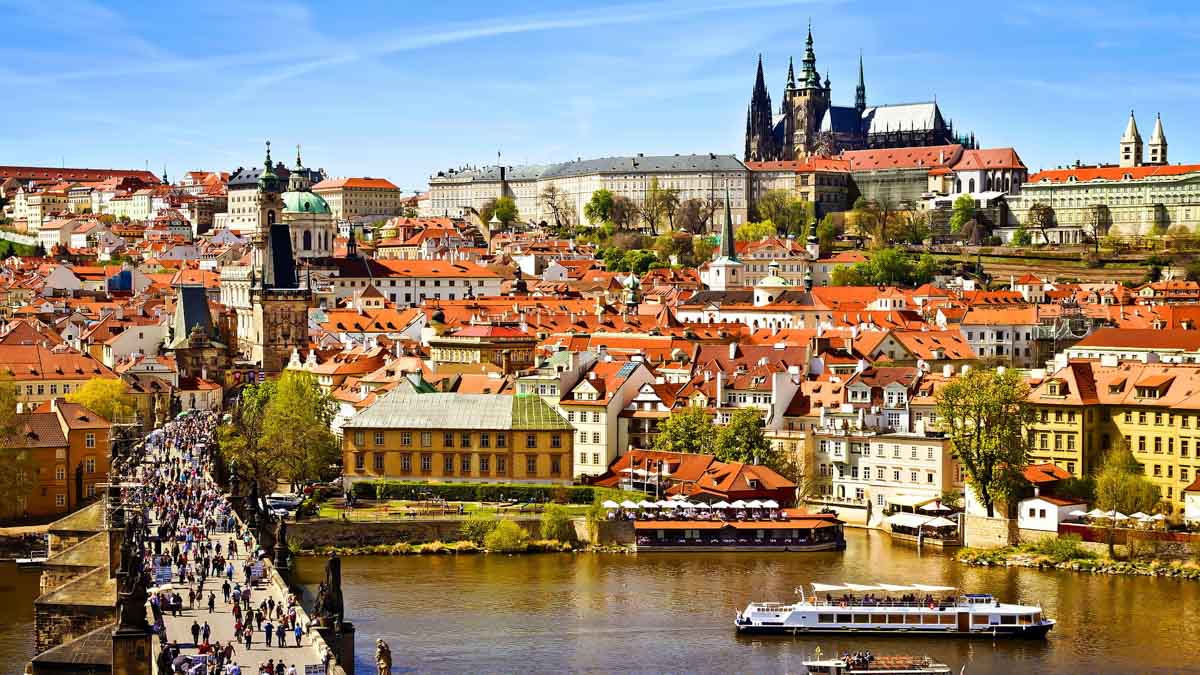 The entrance to the museums and castles costs approximately 100 – 250 CZK (4 – 10 EUR);
Ticket to Prague Zoo 200 CZK (8 EUR);
Ticket to Aquapalace water park for 3 hours 500 CZK (20 EUR);
Theatre 250 – 740 CZK (10-30 EUR);
Movie 120 – 250 CZK (5-10 EUR);
Concert of a pop star 1000 – 2500 CZK (40-100 EUR);
Music festival 1000 CZK (40 Euros).
Tours in Prague prices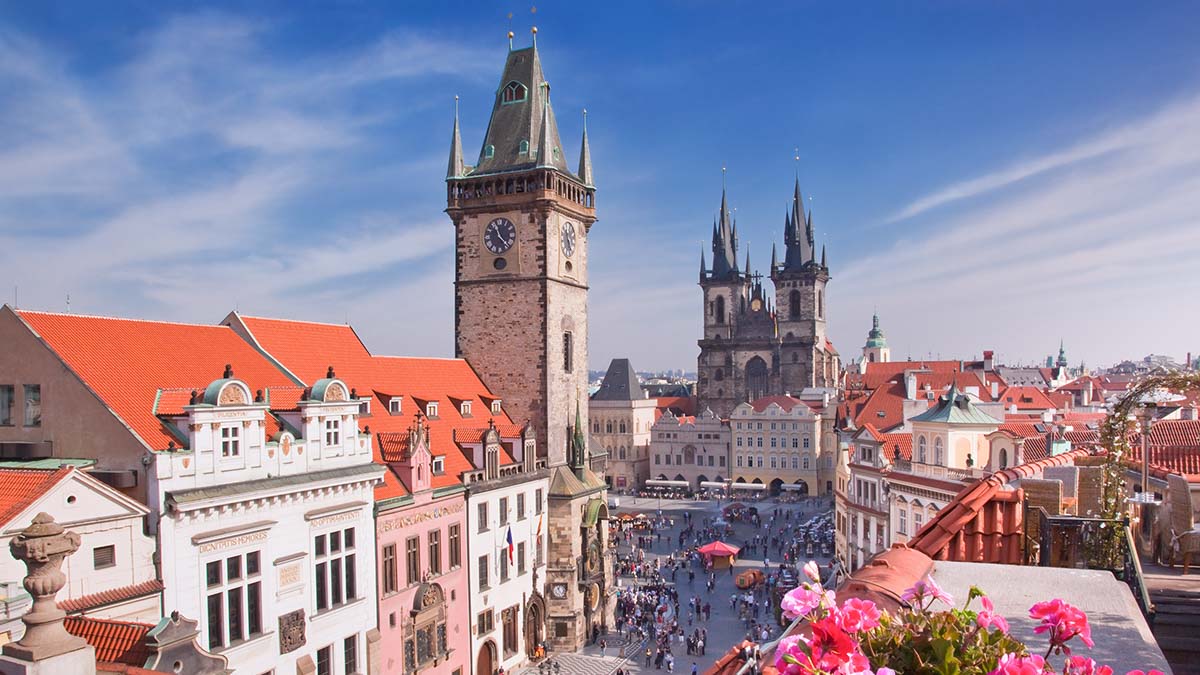 Today the market of guides is quite big and people of different cultural as well as educational background offer their services in the streets and online. I have been working hard on building a team of guides who are talented, interesting and easy to talk on any issue professionals.
They help travelers from all over the world to fall in love with Prague from the first sight. Together we developed several routes and tours in and out of Prague. Here are the approximate prices for tours:
Early morning private city tour with local guide in Prague – 300 EUR (6 hours);
Food tour – 200 EUR (4 hours);
Private bike (e-bike) tour in non-touristic hoods  – 150 EUR (3 hours);
Bike tour (private) to Karlstejn castle – 300 EUR (8 hours);
Day trip to Czech Krumlov and Hluboka nad Vltavou castle – 400 EUR (10 hours);
The rest of the offers you can find on our page Local Tour Guides in Prague
Services
This part of the article about "what are the prices in Prague" is useful mostly for expats who plan to relocate to Czechia. I have compiled the most essential information, that one needs to know when arrives in Prague: flat rentals, sport, mobile and at the top of these all I put some juicy paragraphs about salaries in Prague
Rent a flat
Today demand is higher than offer, therefore the prices for flats in Prague are growing higher. A nice and comfortable 2+KK flat may cost from 500-600 EUR to 800 EUR. It all depends on the state of the flat and on the location. The closer to Old Town of Prague, the cheaper. In comparison with other European cities it looks quite fair.
If you are looking for something smaller or cheaper, try to find a single room to rent or share the flat. It may cost you 250 – 350 EUR per month with utilities.
Mobile
There are 3 main mobile operators in Czechia: Vodafone, T-mobile and O2. Each of them offers something special and you need to choose according to the amount of phone calls you make and the amount of data you consume on mobile device. As an example I will take 10 GB of Internet with unlimited phone calls in Czechia. Such a tariff will take from your pocket about 40 Euros monthly. Which, to tell the truth, is quite expensive in comparison with neighboring Germany or Poland.
Sport
Though the centre of Prague seems to have no vivid sport grounds, there are a lot of them. Gyms, pools are all over the place. They are hidden in the buildings and it is better to use google maps to find one. One of the best solutions for locals is Multi Sport card. It is a pass to numerous facilities around the country. To get one, you should be working for a company, which signs the agreement with Multi Sport. You will pay about 10-20 EUR per month for daily sport activities.
If you don't have such an option, here are the prices for gyms and pools:
day visit to a gym 150-250 CZK (6-10 EUR);
90 minutes in a swimming pool 150 CZK (6 EUR);
sauna for 1,5 hours from 150-250 CZK (6-10 EUR).
Salaries in Prague
Average salary in Prague is quite different from average in Brno or any other Czech city. The capital is the capital and moreover there are a lot of IT companies offering good wages to professionals. So let's have a closer look at the issue.
High 
As a high salary in Prague people consider over 2000 EUR after tax. What can one offer for this sum? Quite a lot, I would say. Good flat in the nice area some 15 minutes from the city centre, no home cocking, mortgage, travelling and good living. Also one can have a car loan with no problems. Where do they pay such salaries? In most of the cases these are IT companies.
Average
In the middle of Prague salaries chart is the sum of 1000-1200 EUR per month. If you are alone or with a partner, you will rent a nice cosy, but a small flat or studio. Food costs will depend on you appetite. Sometimes you eat in, sometimes out. Read above what are the prices in Prague for food. You will also have a chance to visit theaters or cinemas several times a month.
Low and minimal
Low salary in Prague is 600-800 EUR and the minimal wages is 330 EUR. This is the money for survival. But according to statistics, with every year less and less people get such little payments. The reason is constant grows of economy!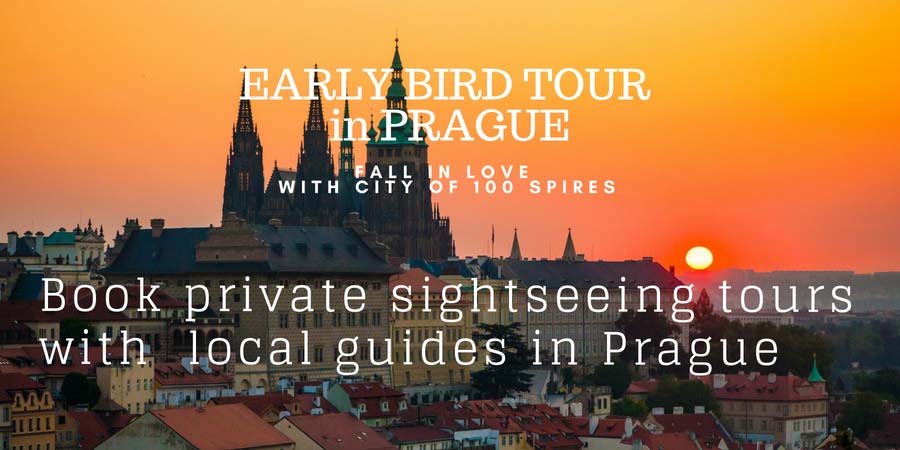 I do hope that this article about prices in Prague will help you better understand how we live here. Thus you will be able to plan your budget for a trip or calculate everything for your relocation to Prague. If there are any question and you would like to know more, feel free to ask via email mail@vovanovaque.com or in the comment. We will update the article with current information. By the way here is a post about how to plan a travel budget to Czechia.